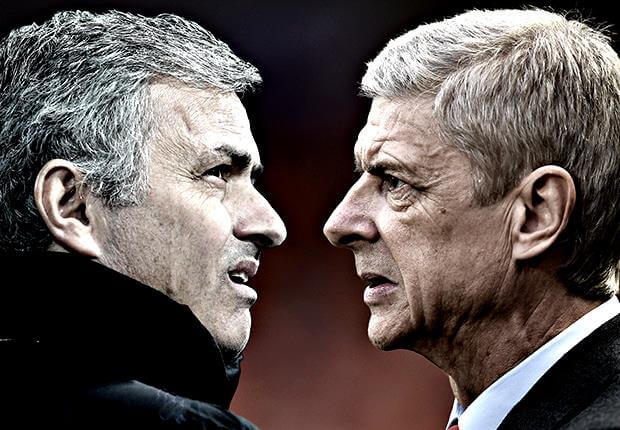 It has been a horrible start to the domestic season for Chelsea. Their worst in almost three decades, with just one win from five league matches, leaves them on the brink of entering the relegation zone.
Their midweek Champions League win, which surprisingly is the only victory for an English team in Europe's most coveted competition, was a much needed boost.
Not an outstanding start for the Gunners, but they remain in a good position
Arsenal haven't had an outstanding season opener, but the Gooners can't really complain. They remain in a very healthy position in the league, within touching distance of league leaders Manchester City.
Apart from losing to West Ham United at home on the opening weekend, they have scraped results when they matter, with their wins against Crystal Palace and Newcastle United coming amidst unconvincing performances.
However, losing to Dinamo Zagreb could have a negative impact considering that Arsene Wenger has to face his greatest nemesis.
Matches between the two sides always intriguing and exciting
Always an intriguing and exciting match which rarely disappoints, the two titans will once again battle it off, with both looking to get their seasons back on track. A win is a rather must for the blues though as their league position is particularly precarious compared to Arsenal's.
Losing more points can effectively kill of Mourinho's title defense just two weeks into September.
A long-standing rivalry and key encounter for both
It will be the 15th time the two managers meet with Mourinho being imperious with just one loss. Will he still manage to put one over Wenger despite poor league form or would Wenger make it two straight wins against the man who dubbed him 'a specialist in failure'.
One thing is for sure though, the repercussions of a loss can't be underestimated for both teams.
Written by Andreas Teferra
Follow Andreas on Twitter @AndreasTeferra
Like O-Posts on Facebook
You can also follow O-Posts on Twitter @OPosts