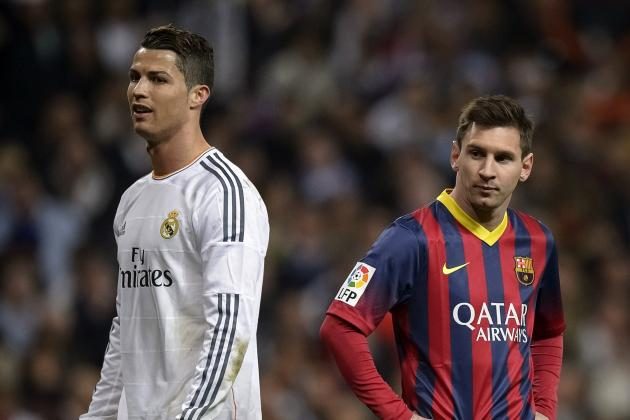 Barcelona vs Real Madrid is arguably the biggest club game in world football. On average, there is almost 800 million people who watch the match each year.
It truly is the game that brings the most talented individuals onto one playing field.
So who will come out trumps in 2016? Madrid are certainly the form team going into the match, having not lost in 31 games, with Zidane coolly and calmly guiding the club to the top of the league.
Champions Barcelona are somewhat finding things difficult, there has been big criticism of the club, with fears that they are far too over reliant on their front three 'MSN.'
What's the problem with Barca?
The Spanish giants are somewhat struggling. There is no denying that, they have already been beaten at home twice and have a stuttering start to the season.
The club has brought in six new players and only Umtiti has really settled in.
Much of the focus for Barca this season was rotation, after struggling towards the end of last season, with players tiring, manager Luis Enrique wanted a squad which he would be able to rotate.
Although the signings they made are top quality players, there is a huge amount of pressure when playing the club and they simply haven't got used to things yet.
At home, however, Barca have to be favourites, the city is always buzzing at this time of the year and Real Madrid will have to play at their peak to be able to win.
With such reliance on the front three, when Messi and co have been rested the supporting cast have been unable to fill in. With this, results have dropped.
However, against Madrid we can almost guarantee that Messi, Neymar and Suarez will line up against Real.
Why is Zidane getting criticised?
Despite winning the Champions League and guiding his team to the summit in La Liga, the former Real great is being criticised.
It's hard to believe given his fantastic record at the helm of the Bernabeu.
Zidane's criticism has come from a lack of tactical nous, with some pundits also calling him uninspiring.
So why is he getting so much stick? Zidane has done what so many Real Madrid managers have failed to do, keep all the stars happy whilst also keeping them fresh with rotation.
Zidane has a veteran squad, so keeping his older players fit and healthy is hugely important, to keep Madrid competing on all three fronts.
Who will be key in the Clasico?
For both teams, there are the obvious superstars.
Barcelona luckily have all three of the front three available, whereas Real Madrid are missing arguably their player of the season in Gareth Bale.
But these aren't necessarily the defining players.
For Real, if Casemiro is fit, he will be their most important player. The Brazilian has been key for Madrid, he helps break up the play and balances out what is a very offensive team.
Ronaldo and Messi still remain the most important players for their club, although Ronaldo's influence is dwindling he is still massive for Real.
Barcelona on the other hand on beginning to rely more and more on Messi, with people calling it 'messidependencia.'
Although there is a supporting cast stacked full of talent, it is hard to see anyone other than these two settling the score.
Barcelona meanwhile will welcome back Andres Iniesta.
The Spanish maestro has been a huge miss, despite the wealth of talent that the club has, the La Masia graduate is still the man who knits everything together from midfield to attack.
Written by Edward Wade
Follow Edward on Twitter @wade_edward
Like O-Posts on Facebook
You can also follow O-Posts on Twitter @OPosts