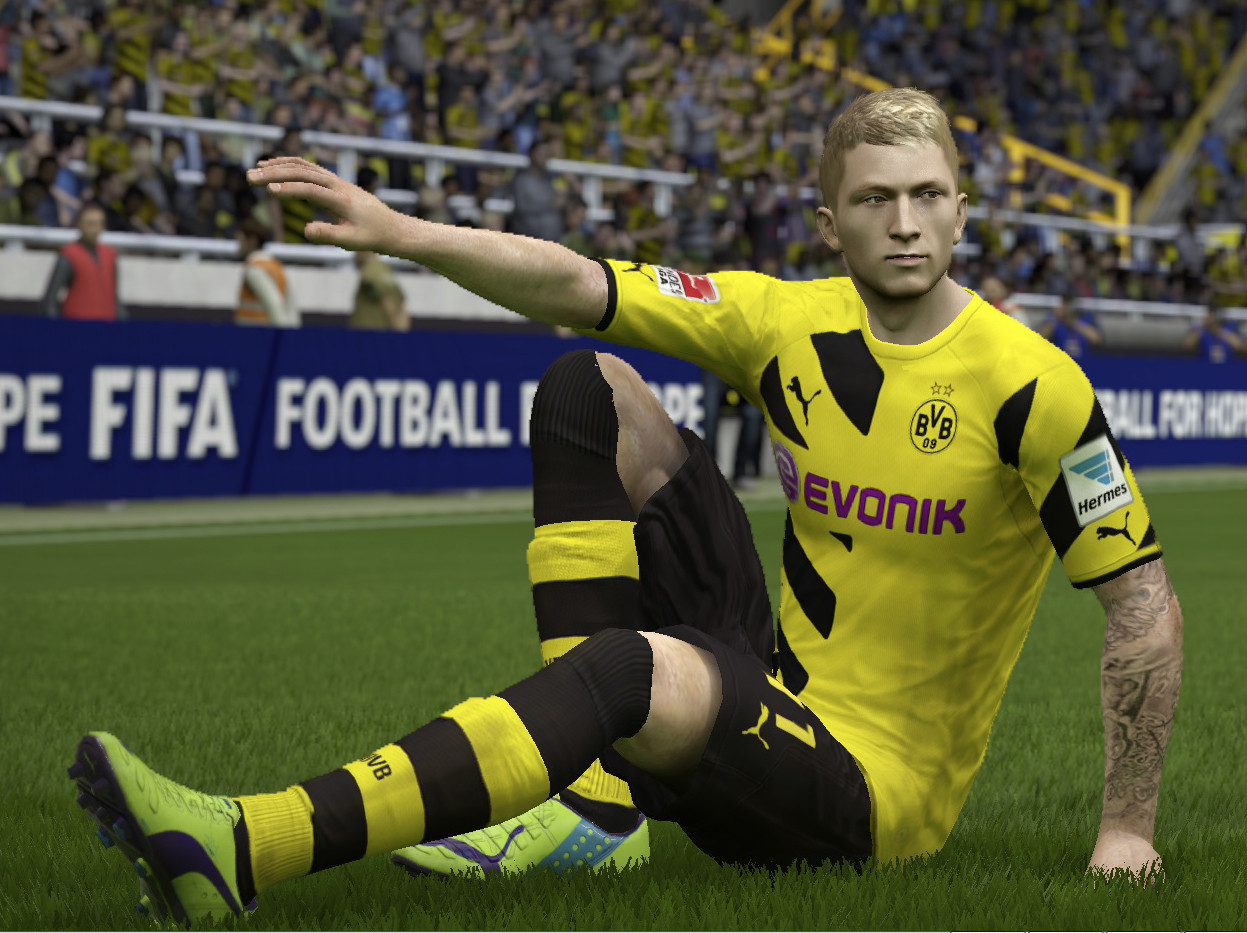 Dortmund is not as big as they once were before they sold all their star players. However, there are still a few players for grabs for your FUT or Career Mode to strengthen your side.
Let's find who they are.
Sokratis Papastathopoulos – 81
Sokratis was not good for Dortmund last season. He made some serious errors last year which cost his side plenty.
However, he has decent stats for a defender in FIFA 16.
Henrikh Mkhitaryan – 81
Mkhitaryan was voted flop of the season for Dortmund by ESPN. He however makes it in the top 10 list of best FIFA players in Dortmund's squad.
He has good potential, which makes him a decent addition to your side.
Łukasz Piszczek – 81
Despite not performing his best the previous season, the right back is expected to have a huge season with Dortmund this term.
He is a good defender to have in your side if you have a low budget team.
Jakub Błaszczykowski – 82
The right midfielder has an insane combo of pace and dribbling in FIFA 16.
He is famous among Dortmund fans as they consider him an irreplaceable part of the team.
Pierre-Emerick Aubameyang – 82
You might be new in FIFA if you haven't heard of Aubameyang. He is the fastest forward in FIFA 16 and has been since FIFA 14.
He is one of the most bought players in FUT 16.
Shinji Kagawa – 82
Kagawa will be one player to look out for this season. After his miserable spell in England, Kagawa showed real character joining his former club.
He carries a lot of potential, but his stats has not changed in the latest FIFA version.
Roman Weidenfeller – 83
Weidenfeller conceded tons of goals early in the season and was blamed for his side being in the relegation zone. But he made up for it in the latter stages making some stunning saves to win games for his side.
He is not quite popular among FIFA players due to his age, but he does make a good sub goalkeeper.
İlkay Gündoğan – 85
With an outstanding potential of 91, Gündoğan is famous among manager mode players. The midfielder has incredible stats making him one of the most vital players to have in your team.
He however is quite expensive.
Mats Hummels – 85
Hummels had a poor start to the season in the Bundesliga. The centre back retained his name back when he led his side into back to back clean sheets.
His rating in FIFA 16 has decreased from 86 in FIFA 15, but he still is one of the most traded German defenders in FIFA Career Mode.
Marco Reus – 86
Reus is the highest rated player in Bourrosia Dortmund's squad in FIFA 16. The loyal lad refused to join any other club despite huge offers from many top clubs.
We would not be surprised if his stats will increase during the winter upgrade as the German midfielder carries tons of potential.
Written by Charchit Dahal
Follow Charchit on Twitter @CharchitDahal
Like O-Posts on Facebook
You can also follow O-Posts on Twitter @OPosts