The football season is
soon to start
My TV and footy will
never part.
In August it kicks off
and the crowds all
roar,
Especially if your team
does always score.
To watch those players
earn their dough,
But sometimes a game
can be so slow.
The English Premier
League is where it is,
Watching your team
win - is perfect bliss.
The League of Nations
is a diverse league,
Full of skill and so
much intrigue.
Sometimes there's
scandal but also there
is hope.
Some player's go off
the rails - on a very
slippery slope.
The game of football
is known to all.
It is a blessing - if you
hear the call.
Every young boy -
likes to play,
The young generation
is here to stay.
Even in Africa - and
India too,
They play in Bahrain;
'this is so true'.
Bringing the sport of
football to life,
Around the world
ending all strife.
All the nations do
unite - football I
hear - does invite.
Even in the poor
country's they like
their football,
Right from their
childhood - they
hear the call.
Football is special,
and football is
peace.
Hoping this game
can make wars
cease.
Nations unite - and
people enjoy.
Football is power -
the economy will
employ.
The football is home,
and football is love,
Even in Heaven - God
watches from above!
He loves his football -
and he does; 'shout out
loud' -
Laughing at the Devil -
as the fire breaks
the crowd.
But, welcome my friends,
to the new footy
season.
Beginning in August -
here's the reason;
'The English Premier
League will enhance
the game,
'Aren't you now happy -
and so glad you came?'
Enjoy the season and
the new found stars.
As they kick the ball
all the way to the stars.
Football is a calling -
and all friends unite,
That's what makes our
game of football - such
a fantastic delight!
Written by Darryl Ashton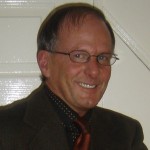 Follow Darryl on Twitter @AlfGarnettJnr
Check out more of his brilliant work at his Google+ page
Like O-Posts on Facebook
You can also follow O-Posts on Twitter @OPosts
ALSO: Please check out Darryl's two fascinating new books - one on football poetry: My Crazy World of Football Poetry, and the more politically-inducing: My Amazing World of Poems and Political Satire. Both are available to order on Amazon.