I watched the England
football game with
eager anticipation,
Knowing if they WON
the game - it would
cause a great sensation.
Their opponents were
Slovakia - who were
the better team,
They really should have
won it - do you know
what I mean?!
Big Sam Allardyce - he
looked so stressed out,
Maybe he was wishing
for a Wembley runabout!
His jaws were constantly
moving - chewing gum
like Alex Ferguson,
Then when England
scored their goal - the
match was then surely
won.
But England didn't
have the best of it -
their routine just
wasn't there.
Slovakia sure did
match them - this
I really do swear.
The same old players
are chosen - without
any consideration,
What has happened
to the England team,
they show no dedication
England used to be
a class team - and
the manager knew
them well.
Every player did their
stuff - in fact they all
did gel.
Gone are the glory
days when all the
world admired us,
Now when England
do play - they cause
a terrible fuss.
The English FA keep
changing the manager,
they think that is the
answer;
'But no matter who's
in charge - England
are a disaster!
Gone are the years
of glory, Sir Alf Ramsey
did us proud,
Because England won
the world cup - as
they earned the cheering
of the crowd.'
I'd love to be more
positive, but it is so
very difficult.
But every time England
play - they really are
an insult!
Too much money is
on offer - especially
on their wages.
Just tell them now
they won't be paid -
and watch them act
like the crazies!
England were very
lucky - they scored
right at the end.
I'd love to see them
play like Brazil - 'oh,
the Brazilian blend!'
Sadly, we have the
same players - they
always look so bored.
They sure would win
my true respect -
especially if they
scored!
Twenty eighteen will
soon come round -
and another world
cup treat.
England will NOT be
there - because they
only admit defeat!
I don't like being
negative - or being
a pessimist.
But can you just
imagine England
winning - there has
to be a twist!
I will leave you now
on a positive note -
and praise the new
England manager.
Good luck to big
Sam Allardyce - will
he make things
better?
England in the World
Cup final - a 2018
super team.
But England winning
the golden' world cup,
yes, but only if you
dream!!!!
Written by Darryl Ashton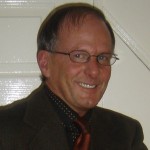 Follow Darryl on Twitter @AlfGarnettJnr
Check out more of his brilliant work at his Google+ page
Like O-Posts on Facebook
You can also follow O-Posts on Twitter @OPosts