Football is an interesting game. Sometimes, credit is given to the individual player, the winning goal and the sublime skill. This makes some players to fly under the radar yet their contribution was worth appreciating.
I will point out three of them.
Mesut Ӧzil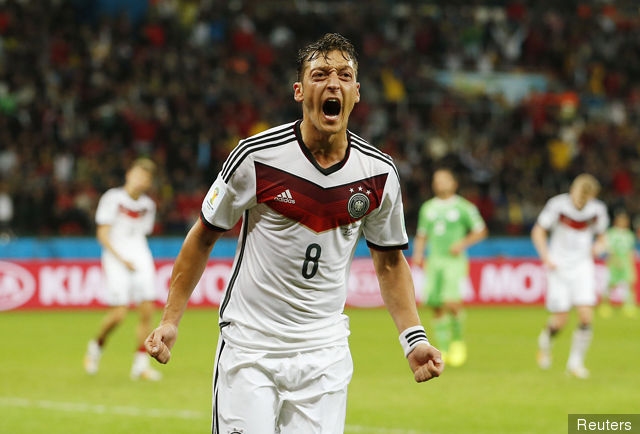 He always draws criticism wherever he goes. Even when Germany were winning by 7 against Brazil in the 2014 World Cup, Bastian Schweinsteiger was livid when he missed an opportunity, one-on-one against Julio Cesar in the final minutes.
There were calls to drop him from the German starting 11, but the manager chose to stick with him. His assist for Schweinsteiger's goal against Ukraine at the Euros was sublime to say the least. The run he made was intelligent and this shows his class. This assist has proven to be of much more importance since Germany won their Euros group on goal difference.
The final match against Northern Ireland was on which he was rather quiet, but his 98% pass completion rate is overwhelming, having misplaced just one of 36 attempted passes in the first half.
No wonder he won man of the match.
Joe Allen
Before the Euros kicked off, I saw a photo with Gareth Bale and Joe Allen captioned, "The Welsh saviour and Gareth Bale". This seemed like a pretty funny joke at the time, but now it appears true. Allen's performance has been superb, and against Russia, he proved why he deserves more credit.
His energy was high throughout the game, he covered every area of the pitch, intercepting balls, making tackles and initiating attacks from the Welsh half. His assist to Aaron Ramsey was just sublime. He boasted of an 88% pass completion rate, and created two more chances.
With the Welsh squad having Gareth Bale and Aaron Ramsey, it is easy to see why most people would overlook Allen.
However, the Welsh manager might see things differently as he saw it fit to substitute him with a quarter of an hour left to play, and after his performance, the next opposition for Wales should definitely keep an eye on him.
Yohan Cabaye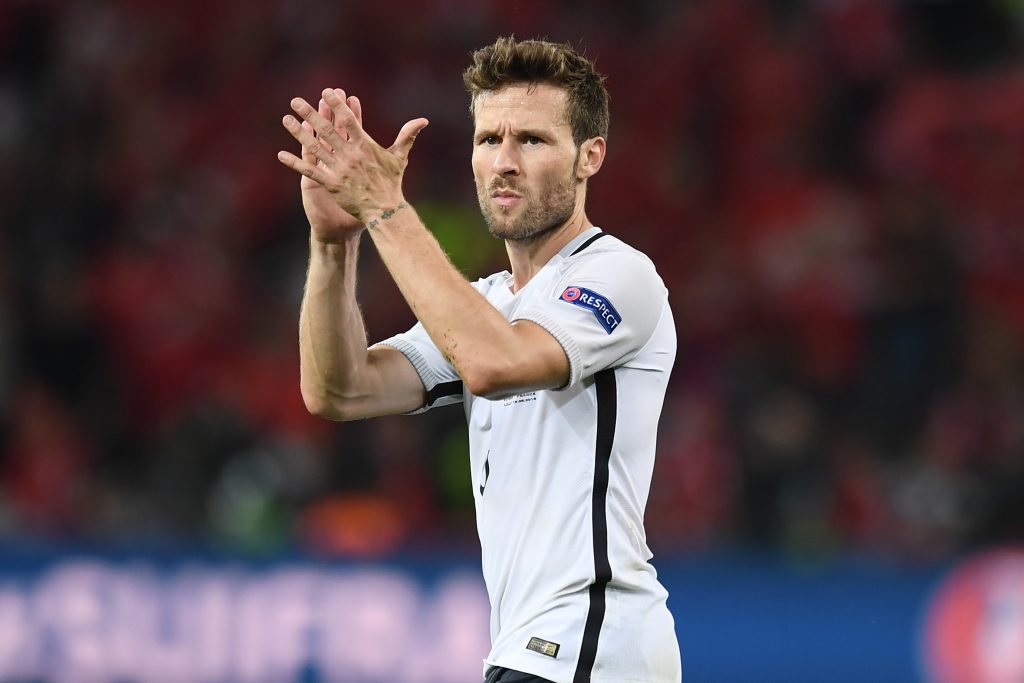 With N'Golo Kante bursting into the limelight of French football, it is easy to see why Cabaye might pass under the radar of most people. His ability on the ball has always been good, and this was evident as he had a 100% pass completion rate.
He made the holding midfield position his own with the performance against Switzerland, though the match ended in a stalemate.
He was comfortable on the ball, and his tackling was also superb as he won 9 tackles the most by a player in a single Euros match so far. Cabaye also made three interceptions in this match and it is safe to say that his play was one of the reasons why the Swiss lacked any cutting edge in the match.
However, it's hard to see him starting in the knockout phase.
These three players could prove pivotal as the Euros tournament reaches the knockout phase, and they could be the difference between a win and a loss for their respective nations.
Written by Julius Musya
Follow Julius on Twitter @jsmusya
Like O-Posts on Facebook
You can also follow O-Posts on Twitter @OPosts