Below is an infographic created by our friends at Sporticos, highlighting the jersey color that have brought out the most success and have proven to be the most fruitful throughout the Euro 2016 qualifiers.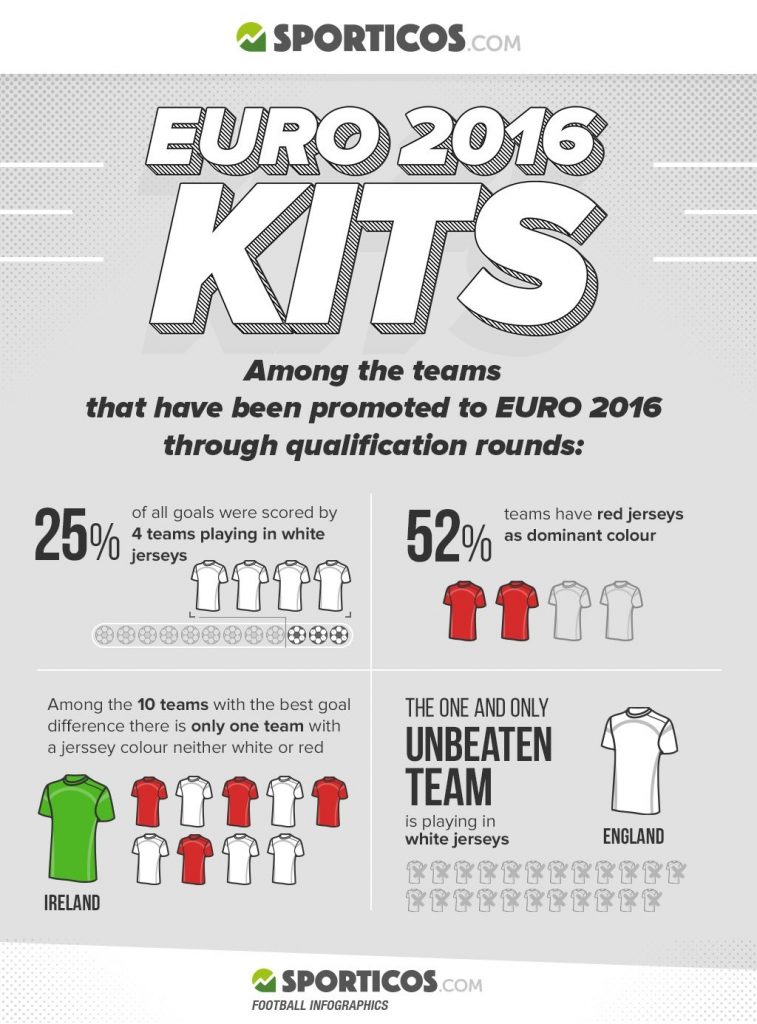 Check out more fantastic infographics by Sporticos on their website
Follow Sporticos on Twitter @SporticosCom
Like O-Posts on Facebook
You can also follow O-Posts on Twitter @OPosts
ALSO: Please take the time to participate in our England jersey giveaway. More info here via this link.