After Arsenal's disappointing draw with Fulham, which ended the Gunners' hope of getting third place and automatic qualification. So I was looking over the web, looking other Arsenal blogs, sites, and such, and I came across and article on Just Arsenal, stating that Italian side AS Roma have offered 5 million pounds to buy Denilson!
Did you read that? A club is willing to buy "Mr. Fragile" and "Winner" Denilson! If I was Wenger, getting a club to actually get interested and be willing to buy Denilson…. for that type of money, then I'd tell him….. JUST TAKE THE MONEY AND RUN!!!!!!!!!
This song sums it up:
This is the same song with lyrics: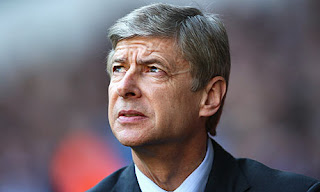 Don't look up to the sky and wonder, Mr. Wenger….. just take the money and run!!!
Here is the link to the article: http://justarsenal.com/roma-to-make-first-bid-for-denilson-at-5million/8050
What do you think? Should Wenger accept the bid or should wait for a better offer? Also, what are thoughts and opinions about the Arsenal vs Fulham match? Please share your thoughts and opinions.
Cheers and take care,
Omar
Please follow my blog and follow me on Twitter @OAlmasri
A site that displays various opinions, insights, reports, etc from a host of talented writers, covering various clubs and leagues.