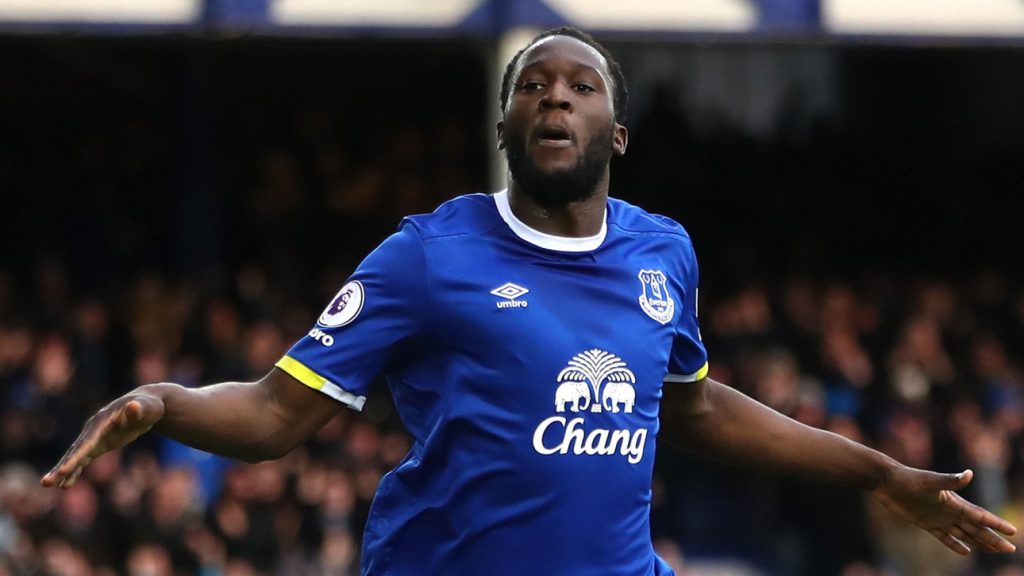 When it became clear that Romelu Lukaku would not be signing a contract renewal at Everton the rumour mill suddenly went into overdrive as the Belgian was now very much in play ahead of the summer transfer market.
Manchester United are in need of goals, Chelsea may well be looking for a Diego Costa replacement whilst Paris Saint-Germain are desperate for an injection of youth and power into their forward line.
Initial judgements on the 23-year-old were made and labels such as greedy and ungrateful were quickly seen across most media platforms with regards to his refusal to re-sign, however it is easy to lose sight of just how he has carried Everton almost single handedly since 2013.
Thriving under Martinez
The Roberto Martinez era is one which will be remembered mostly for disastrous defensive failings and was ended by a dismissal prior to the final home game of the season in order to avoid a hostile reception for the Spaniard on his own home turf.
Lukaku however thrived as he reached double figures in the Premier League in all three of the campaigns he spent under Martinez's stewardship.
With the former Everton boss now Lukaku's international coach, it will be interesting to see if he can carry on this goalscoring form irrespective of a rumoured falling out between the pair.
Stigma
There remains a stigma with Lukaku courtesy of his unsuccessful spell at Chelsea and subsequent departure.
Unlike Kevin de Bruyne who moved to the Bundesliga and then all of a sudden returned as one of the game's truly wonderful playmakers, Lukaku has stayed in the Premier League and continued to develop yet hasn't received the credit.
Many think the Belgian should stay with Everton but are missing the point that in reality the Toffees are way short of the striker's level now.
It must be accepted that they are building well for the future with a strong coach and new, wealthy ownership but as the former Anderlecht prodigy approaches his 24th birthday, he is heading into the prime of his career and deserves to be playing at the top level.
Goalscoring machine
This can only be put into context when you consider just what Lukaku has achieved in terms of goalscoring.
By the age of 23 he has played a grand total of 177 Premier League matches and has scored 81 goals, when you look at the Premier League's record goalscorer, Alan Shearer, he had only netted 70 top flight goals by the same age despite having played 179 matches for both Southampton and Blackburn Rovers.
Now Harry Kane has fewer goals than the Belgian but has scored them at a more impressive rate with the Tottenham forward netting 68 goals in 108 Premier League appearances over the course of his spells with Norwich and the North London club.
Nobody has any doubt with regards to Kane's value in the market and Everton's hitman more than deserves to at least be held in the same regard.
Should be this summer's transfer saga
Every summer there is a transfer saga which captures the imagination, not least because of the length of time it usually takes to reach its conclusion.
Last year it was Paul Pogba to Manchester United and this term it deserves to be Romelu Lukaku.
Incidentally the pair share the same agent in Mino Raiola and there is nobody better suited to fighting for a transfer than the Dutchman, see his rumoured dramatic reaction of throwing a chair when trying to broker Henrikh Mkhitaryan's move from Borussia Dortmund to Old Trafford.
Clubs will be queuing up to secure the Belgian's services this summer and it isn't a surprise.
Goals change games and there are very few available guaranteed goalscorers around at the moment.
Kane and Lukaku are probably the only 'lock' 20 goal a season minimum forwards in England that carry a re-sale value and this is important.
Rather like the Quarterback position in the NFL, there are more clubs that need guaranteed goalscorers than there are players of that ilk.
Juventus need a no.9 to take them to the next level, Real Madrid are becoming increasingly frustrated by Karim Benzema's lack of consistency as he gets older, Paris Saint-Germain lack options away from Edinson Cavani whilst Manchester United simply can't find the net with any regularity.
All these clubs and others will be interested in signing Lukaku and Raiola will already be fielding calls.
A worthy signing
His contract at Goodison Park runs until June 2019 and the Merseyside club would be well within their rights to hold firm, although that isn't historically how Ronald Koeman has looked to do business.
Lukaku has bounced back from his Chelsea nightmare through hard work and has established himself as one of the top strikers in the game, this deserves to be rewarded and he will be worth every single penny a club comes and puts forward for him at the end of the season.
Written by Chris Winterburn
Follow Chris on Twitter @Chriswin4
Like O-Posts on Facebook
You can also follow O-Posts on Twitter @OPosts