The World Cup Finals
we aim at - every four
long years,
But with the current
England team - it
always ends in tears!
No matter how we try -
or who the manager
is -
We always fail to
qualify - and we lose
on penalties!!
We used to be so
good - and we won
almost everything,
England's brave lion-
hearts - cannot win
anything!
Please excuse my
cynicism, I'd love to
be more positive -
But with the shabby
performances - of
the England's negative?
We seem to lack
the talent - and some
just don't qualify,
We never win anything -
it really makes us cry!!
England used to be -
the very best of all,
Walking out onto the
pitch - all feeling ten
foot tall!!
Even the European
Championships - we
never do any good,
And we have "world
class" players - as we
darn well should!!
We have got some
brilliant players - but
many are from over-
seas,
We don't have much
home-grown talent -
who can win for
England - with ease!!
And, why are they
always spitting? This
is so very dirty.
Running around
slobbering - getting
rather shirty!!
Maybe in the future -
England will reign
supreme,
Well, yes, I know, but
I can pray - if only in a
dream!!!!
Written by Darryl Ashton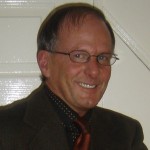 Follow Darryl on Twitter @AlfGarnettJnr
Check out more of his brilliant work at his Google+ page
Like O-Posts on Facebook
                                             You can also follow O-Posts on Twitter @OPosts