The transfer news does
now amuse, big money
is paid on time,
Although many object -
is what we expect, it
really isn't a crime.
The agents are there -
and they do car, what
will the offer be?
A fee so big - you have
a jig - now you are
so free.
Sky Sports are there,
BT beware, to buy the
Premier League rights,
The highest bidder - is
the one that's quicker,
please, hold on to your
tights!!!!
The players are all world
class - vast fortunes
they all do amass,
They play so supreme, it
does seem a dream, they
really are sheer class.
Wheeling and dealings,
are seen as the trimmings,
the transfers are now on
the table,
So go with the flow, as you
all well know - the game is
now all stable.
With a dollar to spare, I
really do care - as I fly
across the Atlantic,
To see LA Galaxy, is my
own fantasy - it really
is pure magic.
Steven Gerrard is there, with
out any care, with Frank
Lampard - they now will go
far.
To play soccer in style,
they've waited a while -
in America - they are now
a big star.
The transfers are done - and
the football's begun, the stars
are set to do battle,
The Champions League - and
the English Premier League,
will now do battle as traditional.
Written by Darryl Ashton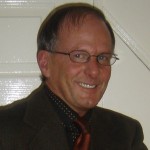 Follow Darryl on Twitter @AlfGarnettJnr
Check out more of his brilliant work at his Google+ page
Like O-Posts on Facebook
                                             You can also follow O-Posts on Twitter @OPosts